In 2014 Crimea shapes the headlines much as it did some 160 years ago, when the Crimean War pitted Britain, France and Turkey against Russia. Yet few books have been published on the history of the peninsula. For many readers, Crimea seems as remote today as it was when colonised by the ancient Greeks.
Neil Kent's book recounts the history of the Crimea over three millennia. A crossroads between Europe and Asia, ships sailed to and from Crimean ports, forming a bridge that carried merchandise and transmitted ideas and innovations.
Greeks, Scythians, Tartars, Russians, Armenians and Genoese are among those who settled in the peninsula since antiquity, a veritable demographic patchwork. Their religious beliefs are almost as numerous: Islam, Judaism, Russian and Greek Orthodoxy, as well as Roman Catholicism. This mosaic is reflected also in places of worship and the palaces which still adorn Crimea: imperial Romanov Massandra, the 'noble nest' of Prince Vorontsov at Alupca or the Palace of Bakhchisaray, built for the Tartar Khan. For some two centuries balmy Yalta and its environs were a veritable Black Sea Riviera, where Churchill, Roosevelt and Stalin met at the end of the Second World War.
The book is available at a discounted rate of £13.99 (down from £20)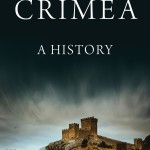 The presentation took place on the 7th of April at RosSotrudnichestvo.