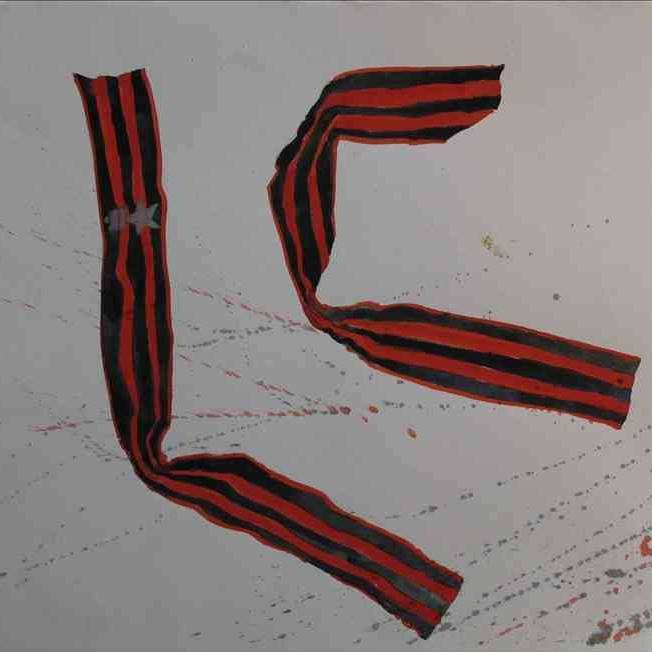 PLEASE NOTE – THE VIEWS EXPRESSED HERE ARE SOLELY THOSE OF THE AUTHOR – WRF PROMOTES FREE SPEECH AND A WIDE RANGE OF VIEWS – WE WELCOME DEBATE AND CAN CONNECT SERIOUS PEOPLE WITH THE AUTHOR
WITNESS STATEMENT – VISIT TO CRIMEA 2017 
SUSSMAN – 27th March 2017
I Nigel Sussman will say as follows:
I was invited by A Just Russia party to attend an International Conference "The 100th Anniversary of the Russian Revolution and Contemporary Socialism" in Saint Petersburg, Russia on 17th – 18th March 2017 to which I attended, this was public dialogue, jointly solving current social and political issues and touched on the topic of growing social inequalities, the huge income gap of the poor and ultra-rich, that has concentrated power in the hands of a small elite of individuals and corporations
I had also been invited along with some of the other international delegates from Brazil, Serbia, Montenegro and Czech Republic (full list below) to attend a familiarisation tour of the Republic of Crimea as an independent international witness from the 19th – 21st March 2017 (agenda below).
I must start by thanking my hosts not just for their hospitality which was exemplary, but for their dedication and professionalism in their impartiality. At no time did they attempt to influence me with their own view or propaganda and this was so exceptional that I must applaud them for their integrity.
We arrived at Simferopol Airport to begin the tour and were taken by minibus to Yalta and the Lividia Palace. This was a journey of approximately 1 hour, I confess to falling asleep for the first part of the journey, but woke up just as we crossed the Crimean Mountains to the Black Sea. Here the weather improved as we entered a subtropical climate although the wind remained strong. We continued through winding single lane roads, until we arrived in Yalta. Once there we toured the Lividia Palace, where there is preserved, the meeting place of Churchill, Roosevelt and Stalin who met at the end of the Second World War to shape a post-war peace and to give self-determination to the liberated peoples of post-Nazi Europe.
I should note at this point; that it was Winston Churchill who, as a member of The Free Trade League, saw free trade as a mechanism for industrial peace and said "Broad economic principles always in the end defeat the sharp devices of expediency".
MEETING THE PEOPLE:  From there we went for a walk along the picturesque embankment, often referred to as the Crimean Riviera, where we all met and talked with local residents. I found all the people I met to be sincere, kind and genuinely open, they all with, just one exception (a man who was reticent in his answers), made it plain that they supported rejoining the Russian Federation for the following reasons:
They have always considered Russia as their "Motherland".
They felt they were treated as second and third class citizens under Ukraine rule.
There was a lack of investment in the Region.
In 2014 Ukrainian authorities revoked a law that gave legal grounds for regional use of minority languages, including Russian. This appears to be the "straw that broke the camel's back". Given that 84% of the population speak Russian this was received as more than just an error of statecraft. I personally would be keen to understand more about how this arose.
The referendum was conducted in good faith and even though there were a few troops at administrative buildings, there were none at polling stations; people felt no pressure was applied on voters.
Perhaps most important of all, they felt they now had hope for a brighter future.
MEETING THE OFFICIALS: The next day we attended the Public Chamber of the Republic of Crimea where we first met with the Human Rights Ombudswoman. She was clearly highly professional and impressed me with her deep knowledge of her brief and was very much hands on. She informed us that she had 4,000 reports per year; however it soon became clear that this referred to Social and Pension rights rather than what we would call human rights in the West. Some of my fellow witnesses raised the issue of detainees and disappearances, but she replied that no Government has full control over these issues and that they were significantly less in Crimea than in other countries. I looked up disappearances in the UK when I returned and was alarmed to discover 135,382 separate individuals were recorded as missing in the UK in 2016; an average of 370 people per day!
Our next meeting was with Remzi Ilyasov, the Deputy Chairman of the State Council of the Republic of Crimea. He was quick to point out that he wasn't claiming everything was perfect in Crimea, but was travelling in the right direction. When asked what motivated his old colleagues in the Ukraine; he replied that their decisions had been taken alone without consultation. We discussed the impact of the blockades on Crimea, particularly potential impact on 2.5 million people that could have led to a humanitarian crisis and only averted by Russia coming to their aid. It was clear that Crimea seeks the opportunity to move forward, with that I can only agree.
We left the Council Offices to attend a meeting with Hadji Ablaev, the Mufti of Crimean Muslims. Here we needed triple translation into English. There was a lot of focus on the impact of IS but we were assured that Muslims were not as impacted due to the fact that integration is much more successful in Crimea than many other places. I came away with the feeling that their level integration would be the envy of the West. It was also clear that the Mufti supported the joining of Crimea with the Russia Federation.
We left for the Crimean Tatar University to meet the Black Sea Association of International Cooperation and representatives of national communities including Ukrainian and Jewish community leaders. We discussed interracial efforts and it was clear that Crimea takes this seriously and is continuing to invest in this area, especially around education and language. We continued to discuss the economic future for Crimea and there are fantastic opportunities for future investment once the sanctions are removed. It was also noted that sanctions prevent individuals of Crimea from free communication. The different representatives of national communities in Crimea are facing artificial difficulties because of the sanctions imposed by the Western countries when they are going to visit their historical Motherland (Ukraine, Israel, Greece, and Bulgaria) 
CONCLUSION:
Crimea voted in 2014 to reunify with the Russian Federation, the turnout was 83.1% and those in favour were 97%. It should be noted that Crimea has had previous referendums: in 1991 the people of Crimea took part in one that proclaimed the region an Autonomous Republic within the Soviet Union, with 93.3% of the voters supporting the move.
A poll conducted by the Crimean Institute of Political and Social Research in 2014 found that 77% of respondents planned to vote for "reunification with Russia", and 97% assessed the current situation in Ukraine as negative.
I personally spoke with approximately 40 Crimeans, some as part of the official tour and some on my own initiative; I would have interacted with more except for the language barrier. Only two people out of the 40 were reticent in their response and even then they were not entirely negative. My own "unscientific" polling suggests 95% were in favour of Crimea joining the Russian Federation.
I am confident that if the Referendum was run tomorrow, we would see a similar result. The circumstances that triggered the result have not changed and since then Ukraine has implemented electricity, food and water blockades that would have led to a humanitarian crisis and it is only due to Russia's support that this has been averted. This issue is felt keenly by the population.
It is clear that the Referendum was a demonstration of the people's "Right of Self Determination" as enshrined in UN principles. Further the Crimean referendum followed all international-law, the UN charter, and the precedent established by Kosovo's NATO-prodded annexation from Serbia. Russian soldiers did not intervene in the events connected with Referendum and Proclamation of the Crimea Independence, as was witnessed by 150 international observers, with members of the parliaments of the countries of Western and Eastern Europe, and the European Parliament among them. Most of them reported a peaceful climate in the region and declared the voting process legitimate.
Crimea is now caught up in the sanctions on Russia and so the resolution of their circumstances would appear to be tied up with lifting sanctions on Russia.
The countries that imposed sanctions on Russia (I suggest they were wrong to do so in the first place) have stated that they will lift them subject to Russia complying with its obligations under the Minsk II Agreement.
The Minsk II Agreement has 12 clauses and as far as I am able to determine Russia has complied with all the terms under its direct control and shown a willingness to continue to do so. It is not Russia that is fighting in Ukraine but Ukraine separatists, as The Organisation for Security and Cooperation that is monitoring the situation notes; a relative decrease in ceasefire violations and states it is up to both sides to stop fighting.
Given the above, it is clear that those countries imposing sanctions must now honour their agreement to lift sanctions and to do so immediately
Finally, before flying home, we attended a press conference at the INA "Russia Today" Simferopol studio.
POSTSCRIPT:
Since my return from the visit, I posted a few photographs only, with no commentary, of my trip on social media, only to be attacked by what I can best call "Keyboard Warriors". They condemned my visit without even knowing the reason for my visit or the conclusions that I had reached.
The truth has always been difficult to establish, even at the best of times. In a world of mainstream media bias, information wars and fake news, the search is made even more difficult. I am reminded of the lesson that a ball in the distance can appear white (○) from one persons perspective; and yet from the opposite direction it can appear black (●), it is only from the side that you can tell that the ball is both black and white (◐). To that end, I am conscious that I have not had access to the Ukraine perspective and my colleagues and I have expressed a willingness to carry out a similar witness exercise with the permission of the Kiev government.
It should also be noted that there are geopolitical forces at work here; interference in Ukraine by the US & EU has led directly to this situation and I have sympathy for Ukraine who appear to have been unable to withstand the pressures applied to them. Far from blaming Russia and Ukraine, it is the US and EU that should be held accountable for their actions.
In the much smaller world we all live in and especially as we are now in the 21st century, it is incumbent on leaders everywhere to take note of the wishes of the ordinary people that get caught up in these activities.
What should also concern us all, is that despite the rise of the internet and social media tools, the art of philosophical dialogue seems to have diminished in the world, the resolution of disputes should not be through sanctions which only entrenches positions, but through dialogue and an open mind.
Nigel Sussman
…………………………………………….
AGENDA – FAMILIARIZATION TOUR TO THE REPUBLIC OF CRIMEA:
19 MARCH (Sunday)
12:15 Arrival to Simferopol from St. Petersburg
13:00-16:00 Transfer to Sevastopol; excursion in the State Historical and Archaeological Museum- Preserve "Tauric Chersonese"
16:00-19:00 Transfer to Yalta, excursion in the Livadia Palace
20 MARCH (Monday)
Meeting with members of the Black Sea Association for International Cooperation and community leaders
Meeting with hadji Emiraly Ablaev, Mufti of Crimean Muslims and Lazarus, Metropolitan of Simferopol and Crimea
Meeting with Chairman of the State Council of Crimea Vladimir A. Konstantinov
Meeting with Ombudsman of the Republic of Crimea Liudmila E. Lubina
21 MARCH (Tuesday) Page 5 of 5
LIST OF INTERATIONAL WITNESSES:
GREAT BRITAIN, Nigel SUSSMAN – Chairman, UKIP Ilford Branch
GREAT BRITAIN, Richard WOOD – member of UKIP
BRAZIL, Rodrigo do VAL FERREIRA – representative of the Landless Workers Movement in Asia and Eastern Europe
SERBIA, Srdja TRIFKOVIC – Professor of International Relations, University of Banja Luka, BiH
MONTENEGRO, Stefan ĐUKIC – director of the Movement for the neutrality of Montenegro
CZECH REPUBLIC, Jaroslav HOLIK – member of the Chamber of Deputies of the Parliament of the Czech Republic
CZECH REPUBLIC, Alexander GEGALCIJ – Chairman of the International foundation "Russian award"
KYRGYZ REPUBLIC, Irina KARAMUSHKINA – member of the Political Council of the Social Democratic party of the Kyrgyz Republic; deputy of Zhogorku Kenesh (one chamber parliament) of the Kyrgyz Republic
KYRGYZ REPUBLIC, Marat AMANKULOV – member of the Political Council of the Social Democratic party of the Kyrgyz Republic; deputy of Zhogorku Kenesh (one chamber parliament) of the Kyrgyz Republic; Chairman of the Parliamentary Committee on Transport, communication, Architecture and Construction of the Kyrgyz Republic
SERBIA, Milovan BOJIC – member of the National Assembly of the Republic of Serbia
SERBIA, Dubravko BOJIC – member of the National Assembly of the Republic of Serbia
SERBIA, Aleksandar SESELJ – member of the Presidium of the Serbian Radical Party
RUSSIA, Oleg NILOV – member of the Presidium of the Central Council of the Political Party A JUST RUSSIA, deputy Leader of the Party's State Duma faction; member of the SD Committee on Transport and Construction
RUSSIA, Mikhail BRYACHAK – member of the Presidium of the Central Council of the Political Party A JUST RUSSIA, Chairman of the Council of Deputies of the Political Party A JUST RUSSIA
RUSSIA, Victoria BILAN – Chairwoman of the Council of the regional office of the Political Party A JUST RUSSIA in the Republic of Crimea, a member of the Central Council of the Political Party A JUST RUSSIA